08 Jun

Posted By
0 Comment(s)
672 View(s)
Nike Zoom Mercurial Vapor 14 Pro TF heel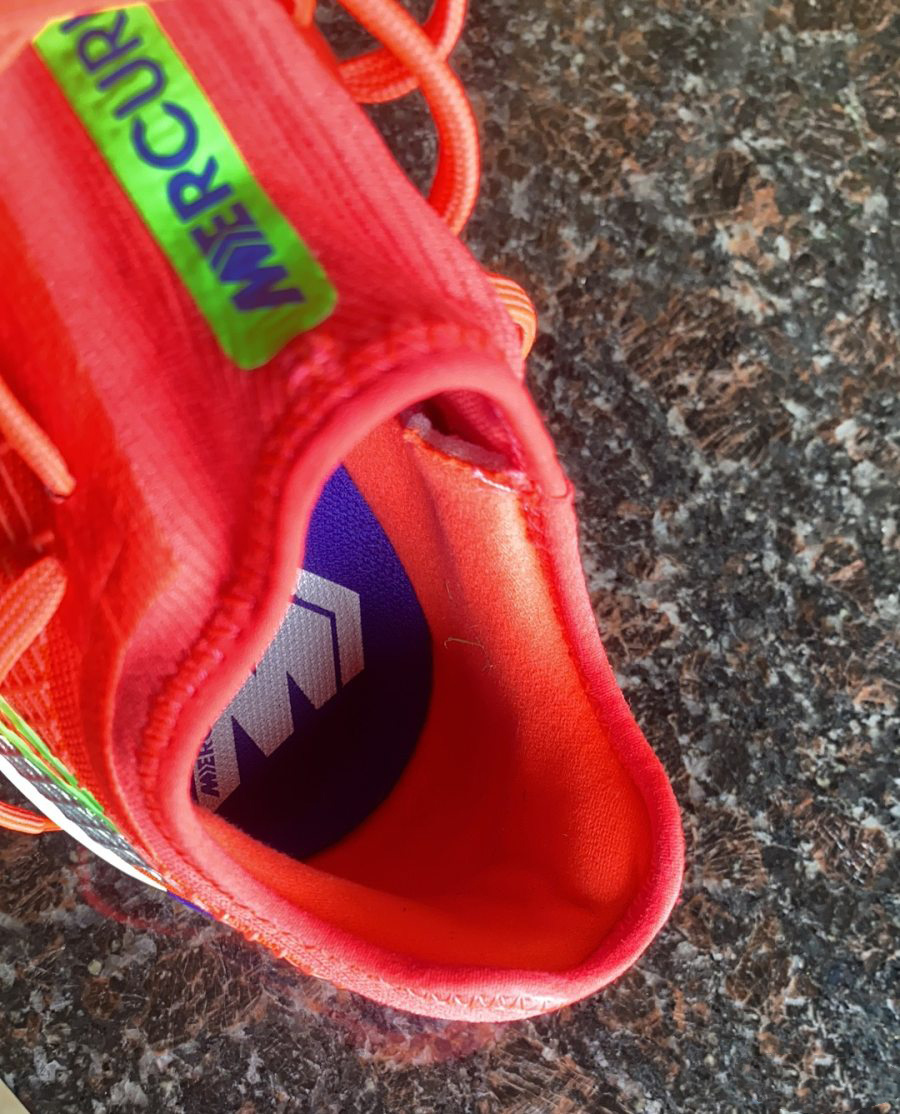 Mercurial Vapor 14 and Mercurial 13, Mercurial 12 are very friendly "streamlined" shoe frame [I said it is tf because I have no say in other stud versions], the adjustment is very reasonable, my feeling is to wear Mercurial12, Mercurial13 blindfolded , Mercurial14, you will feel little difference. The inner lining is very comfortable, and there is no such problems as the foot pressure and the grinding of the feet after putting on the shoes and kicking the ball. The training degree is really good.
The inner lining is very comfortable, and the sock is higher than the x. I understand that it is a little closer to the middle, and the effect of preventing people from grass and sand is very good.
Nike Zoom Mercurial Vapor 14 Pro TF upper: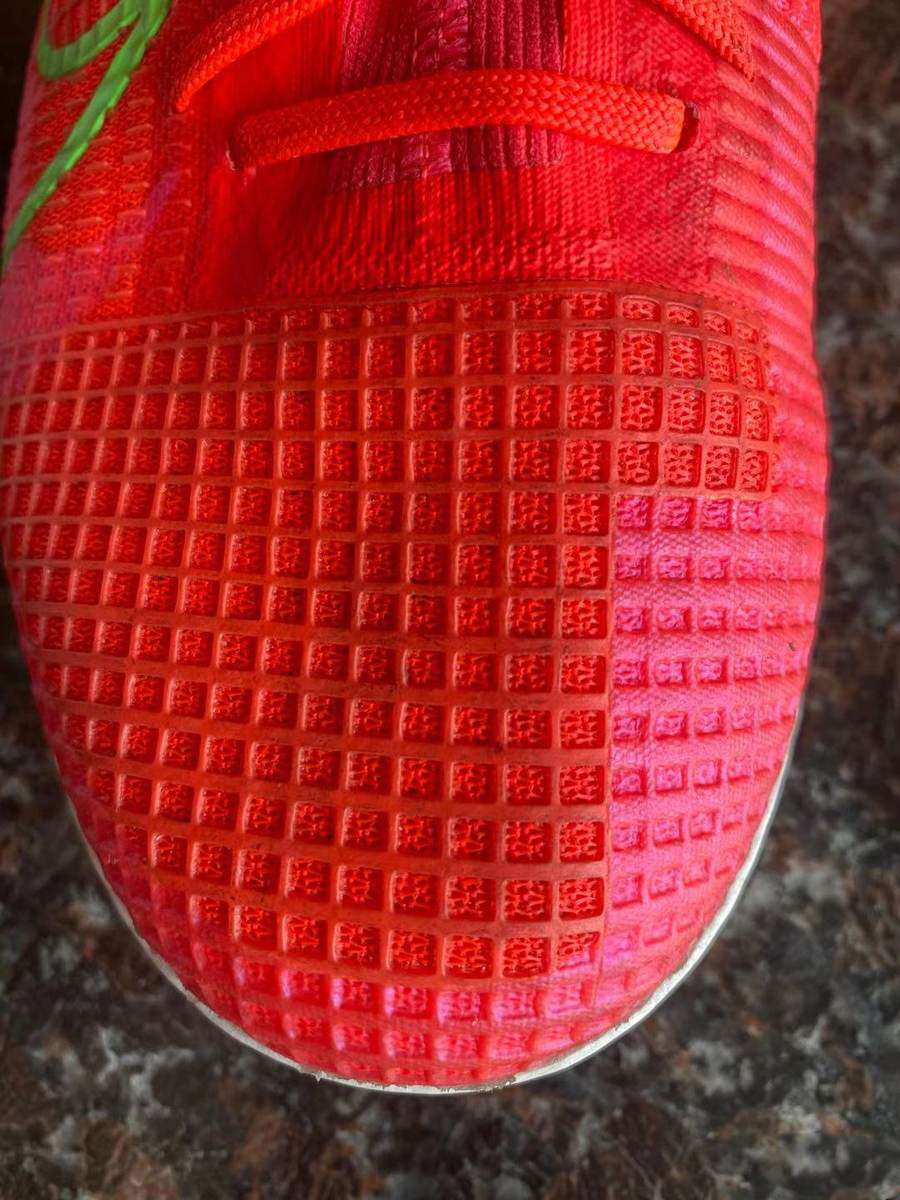 vamp! I think many people will not say what is the difference between this upper. In fact, I think this generation of upper is also a very good change. Like the one-hundred test, the horizontal and vertical stripes are uneven. This kind of unevenness is very obvious, especially for the stitching. When the ball starts: the friction between the ball and the shoe is clearly arranged. The soft feeling is also very comfortable when shooting and passing the ball. Compared with the previous generation, there is only a soft and slightly smooth flying fabric upper. This generation feels really good to me. In addition, these shoes are really soft and wrap your feet very well.
Concave-convex stripes, as well as the shoe compartment. The Soccer shoes compartment has a high degree of breathability and perspective. You will think of x, but when you touch it and play a few games, you will deeply feel that it is two different materials, and the assassin is softer And tough.
Nike Zoom Mercurial Vapor 14 Pro TF cushioning
This pair of Mercurial cushioning is very good, you can pinch the cushioning layer hard with your hands to say it feels soft, and pinch the x cushioning layer hard to say it feels q elastic. The soft cushioning layer makes me feel that there is no pressure when jumping, and it can even be said that I want to run more. Durability remains to be seen. Take x as an example. After half a year, the cushioning layer is still good. It cannot be said that it has obvious elasticity like new shoes, but it will not be said that it is directly hardened like the Harden series. Next, we will continue to observe the cushioning layer of Mercurial. Also mention air, I don't think it is obvious, but the sole logo is very clear.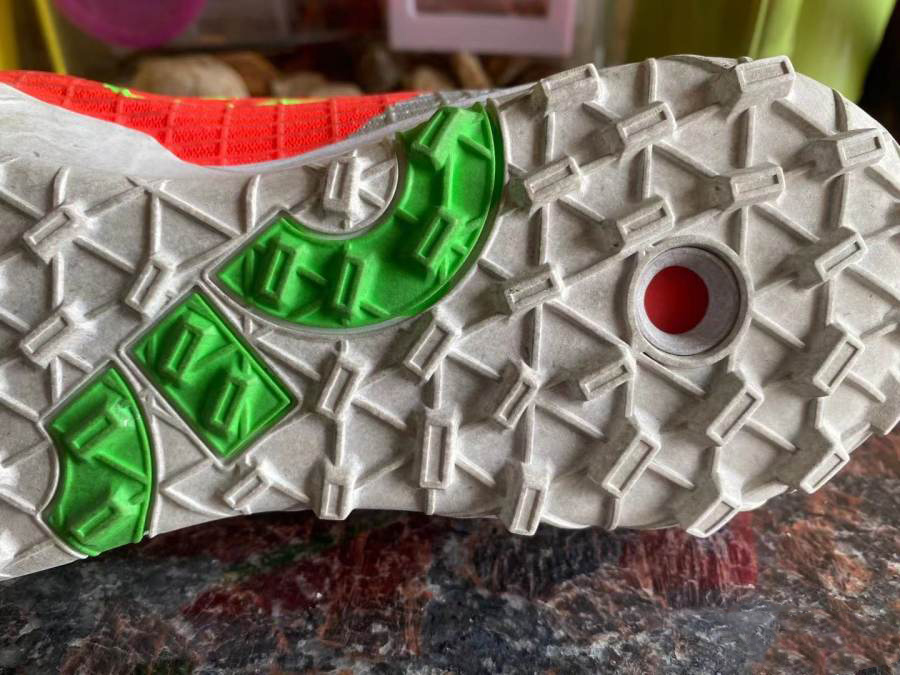 Nike Zoom Mercurial Vapor 14 Pro TF side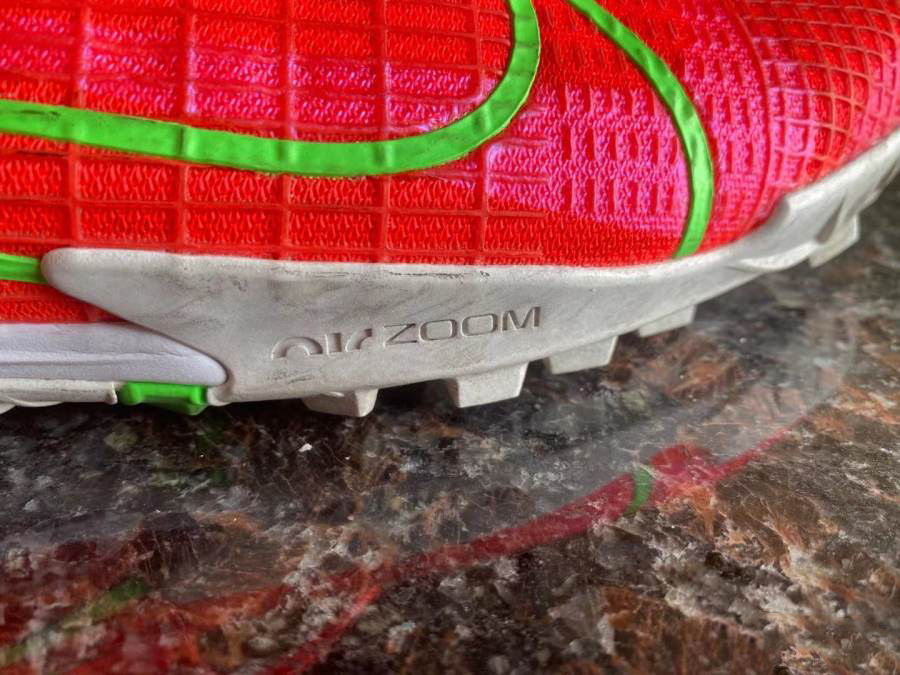 In my opinion, adding a weird but very practical thing in the field of Soccer Cleats. I prefer to call it an anti-rollover design. This kind of shoes is a must in the field of basketball shoes, but it feels like it is used in Soccer Shoes. There will be a little visual dissonance. But return to practical effect: This design is used in the lightweight Soccer Cleats, and it is very hard to protect users who do frequent actions. Really, sometimes it's a little detail that touches people's hearts. This side design makes the shoes feel more solid, especially supporting the pedal to change to that point, which is more powerful, and it is very commendable with Nike's own good tf outsole.
Nike Zoom Mercurial Vapor 14 Pro TF heel bar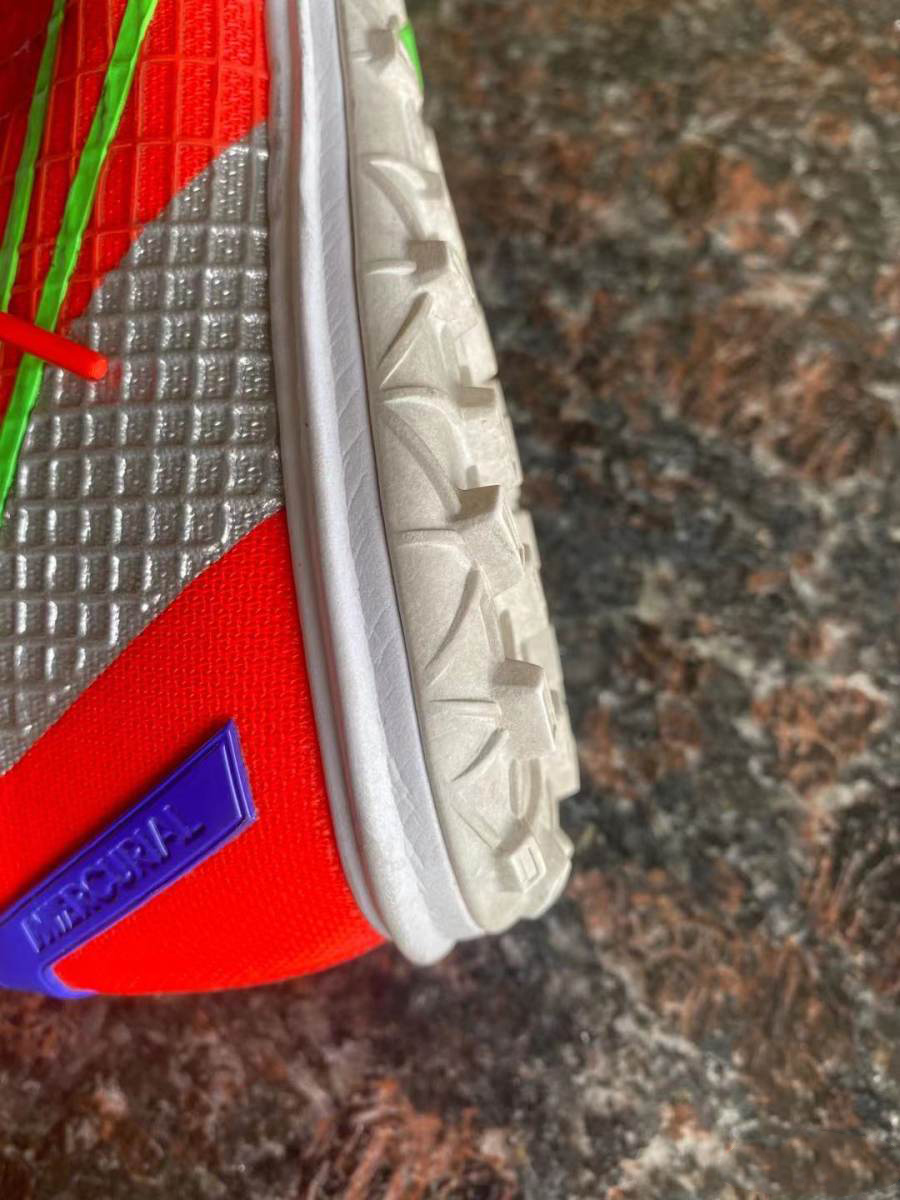 This is really a design that I personally find a little useless. Does it look good? I think it is superfluous to stick to the fg version. Is it strong? It's okay, but I stepped on my Soccer shoes when I kicked the game, and this heel thing didn't protect me. Perhaps this design is used for stability? Is it similar to a basketball shoe heel tpu cup design? I don't understand, but if you can, you can either improve the workmanship of this small bar and make it tougher, or just let it go. I really don't dare to compliment the workmanship.
Nike Zoom Mercurial Vapor 14 Pro TF shoe workmanship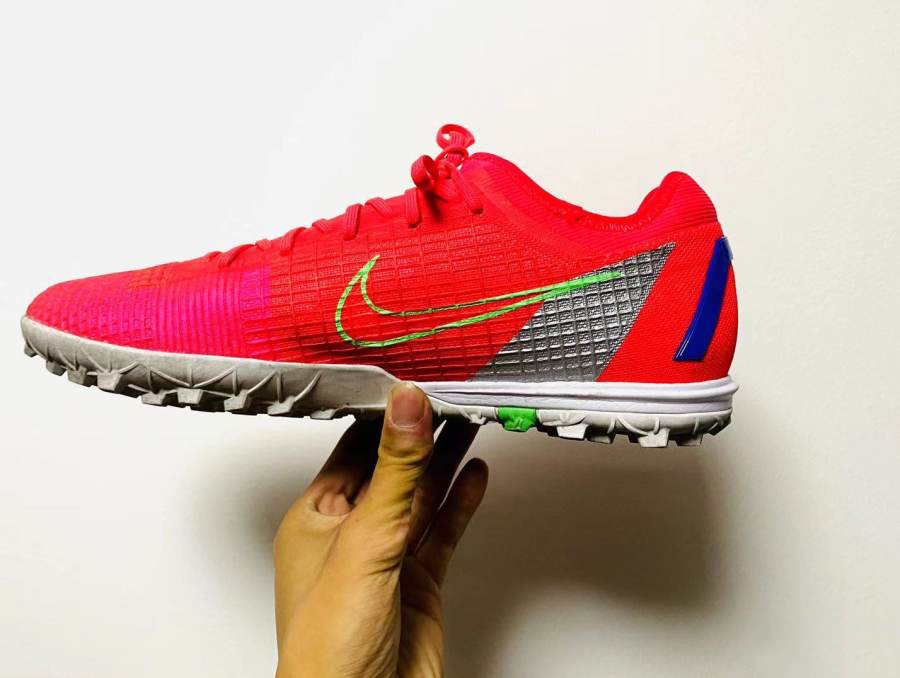 I took a look at the place of origin: China. The overall appearance of the product is no problem, the workmanship is fair, and the shoe glue is no problem. If I want to pick the fault, I can only say that some details should be ignored. Nike's details, alas. Having said that, the overall product quality is still trustworthy. Having said that, from the perspective of the major brands of Soccer Shoes today, who else would have caused you big problems like ten years ago, and technological advancement brings consumer protection. As a person who wants to catch the product line at work, I judge that the quality of this pair of shoes is within the absolute value of the aql tested by the third party.
Nike Zoom Mercurial Vapor 14 Pro TF in action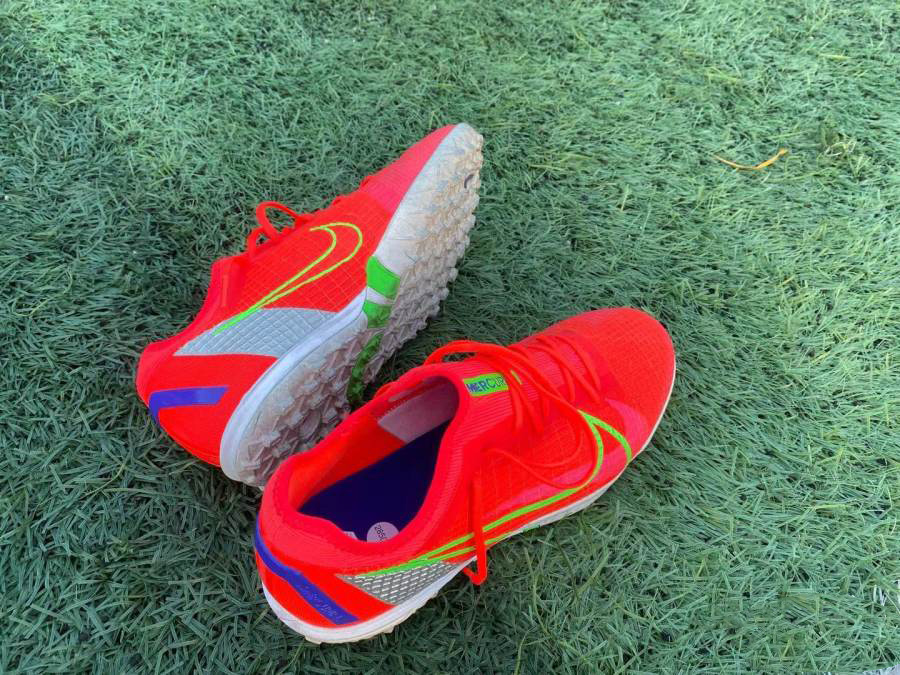 These shoes have played 5 or 6 games, and they played a game with him. It was a fierce game, so the shoes mentioned above were stepped on. The rest are 5 and 7-a-side amateur footballs. Soccer Shoes comprehensively, if it is 10 points, you can give 8 points, if it is the participation price and workmanship, 10 points can give 7 points. Nike has always been so smart in price control.
Mercurial Vapor 14 Actually, the biggest experience is: stability. It's a bit strange for me to give the word stability with a pair of speed and performance sneakers, but if you are a Mercurial fan, and you wear every generation of Mercurial like me, and also wear other brands of sneakers, you will find the Assassin series. It gives me a very stable feeling. No matter how I change it, I will take care of everyone. I will not make drastic changes in pursuit of each performance. Then it gives you a very amazing feeling. On the other side, there is a very uncomfortable small or big problem . There is really no Mercurial series. The comfort is good, the shoe compartment fits well, and the force is comfortable. The fabric is changed every generation, but every generation is full of surprises. Wearing these shoes on the court, you don't need to be careful to adapt. The shoes give me the same feeling as if you don't wear them. You just play football and ignore the shoes. You won't say that you feel uncomfortable here and there for a while. Look at the shoes.
Nike Zoom Mercurial Vapor 14 Pro TF summary: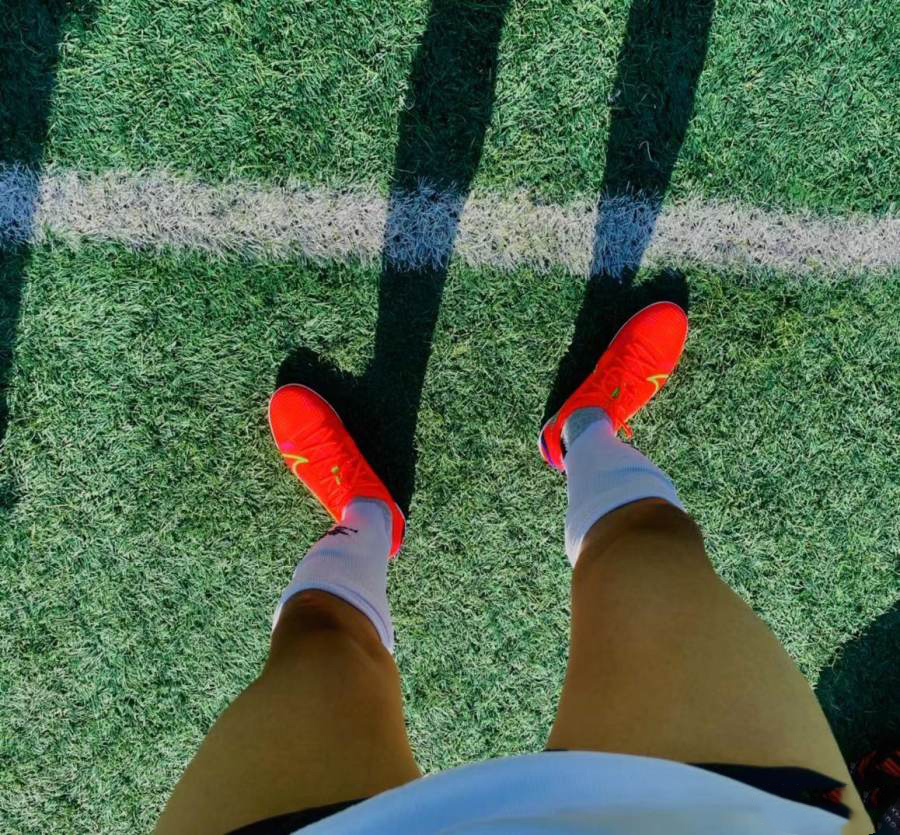 This article did not write too much about my previous meticulous feelings of Mercurial Vapor 14 in actual combat, because I really can't feel the obvious difference of Mercurial Vapor 14. So I will talk about these assassins with a few small changes in the structure of the assassins. The shoes are very good, the price is slightly high, but if you are a player, you need a pair of good practical and cool sneakers, this pair of Mercurial Vapor 14 is definitely the best choice.